---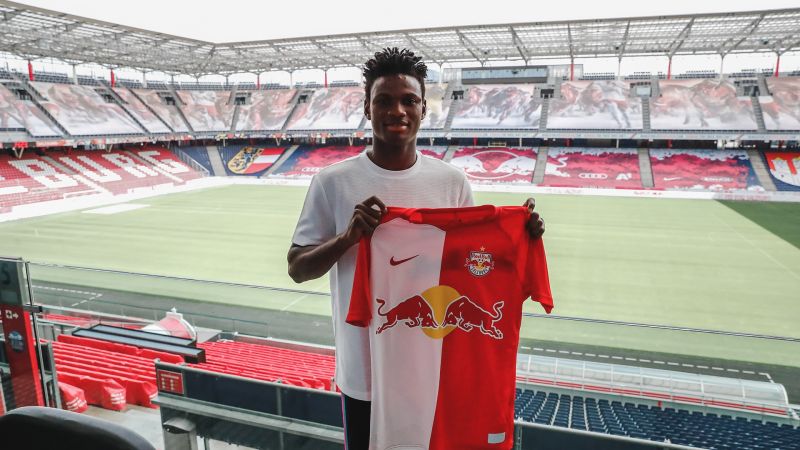 Oma Akatugba
Samson Tijani is having the perfect curtain raiser for his career. A beautiful dress rehearsal for what's to come for him started with a move to Austrian giants, Red Bull Salzburg earlier in the year.
The 18-year old Tijani needed to get in the groove and he soon sought for a loan move. FC Hartberg, playing in the Europa League and campaigning in the Austrian Bundesliga signed the young Nigerian midfielder on a temporary basis.
While he's been monitored by Super Eagles coach, Gernot Rohr for some time now, Tijani's regular minutes in Austria has led to his first callup, and the perfect start to his professional career.
In an interview with Daily Times, Tijani reveals some of the players he adores in the Super Eagles and the connection he's had with them in the past.
A self-acclaimed fan of Wilfred Ndidi, he reveals his indescribable admiration for the Leicester midfielder.
The former Golden Eaglets captain said he'd also met Oghenekaro Etebo before, albeit on the social media, after he (Etebo) extended a very good gesture to him.
His relationship with another shining light in the Nigerian national team, Victor Osimhen is that of respect and admiration but said they had met in the past.
"I don't really know Osimhen like that but there was a time he had trial in Lagos state, I was very small then, (he played Lagos Cup) He was nobody then, I was dropped from the competition and that was the first and last time I saw him before seeing him again after World Cup. I went to Box2Box then and he came around. He didn't even recognise me when he came.
"I met him and everyone took pictures with him as a star and big player that he is, highest goalscorer and record setter. It was amazing.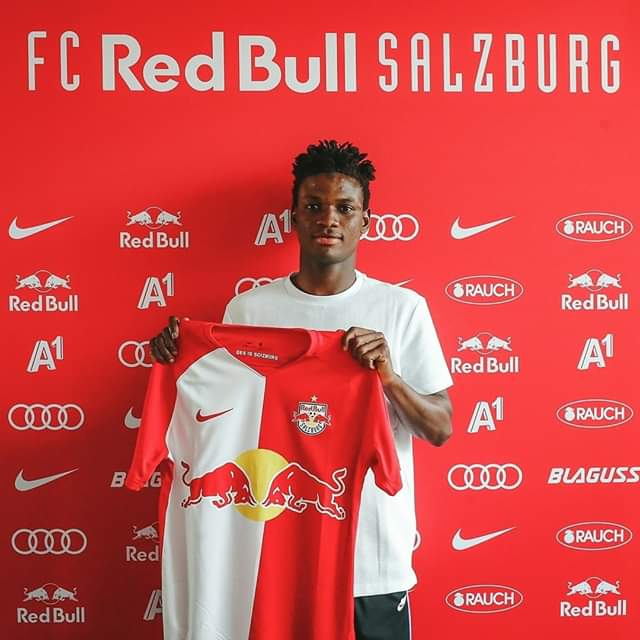 "Since then I just like to look up to him, not to play like him (we play in different positions) I had concerns for him when he was in a difficult situation at Wolfsburg because I like him and prayed God help him to succeed. I like him, his personality of not showing himself much. Everyone makes mistakes but with Osimhen once he realises his mistake he'd quickly apologise.
"He did that recently, I saw it and my admiration for him increased. His lifestyle and progress inspires me and it is about God, I believe that, " he said.
Tijani said Ndidi and Etebo are two players that have inspired him in his career as they have exemplary personalities.
"I draw motivation by visiting the Instagram pages of Wilfred Ndidi and Oghenekaro Etebo, check their pictures and watch videos. I use that to cheer myself. Last time I visited Osimhen's page, I found out he took down all his post after his dad's demise. I hid most of my pictures afterwards and left just one or two, I like everything about Osimhen, Ndidi and Etebo.
"Then I didn't really know Ndidi like that because I didn't really watch football because of life struggles. I went to watch a friendly game in the stadium and saw Wilfred, I didn't even recognise him. Someone called him beside me and after then I didn't see him again, it was an opportunity, he was in Genk then.
"When I was in the U17 camp, I watched the World Cup then, I just liked him and during preparations for Nation's Cup then, I post his picture on my WhatsApp status every day. My friends knew I like him so much.
"I followed his movement from Genk to Leicester.
"I didn't know Etebo before hand. After the World Cup, I priced a boot and the person told me he knows what to do, the next day he brought it to me and inside it they wrote Etebo. So I followed him on Instagram and chatted him up, and we talked. He's a very free person.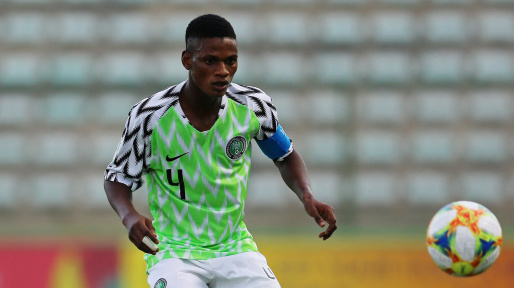 "I've only seen Wilfred once but I don't know, I so much like him."
The young midfielder may make his senior debut for Nigeria in either of the two friendly games against Tunisia or Ivory Coast, or may just be in camp to get closer to his role models.
Tijani represents a part of the budding generation of very talented, young Super Eagles players and he has a perfect chance at seeing his biggest examples as teammates.
---
Trending Now
You may also like