---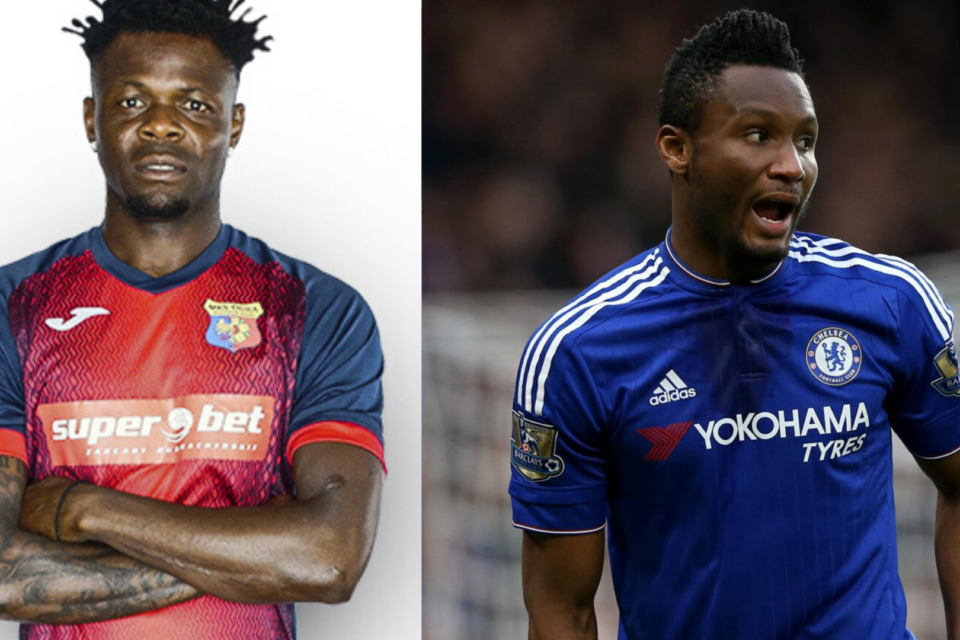 Oma Akatugba
Former Nigerian youth international, Emmanuel Sarki has revealed the inside story of why John Obi Mikel ditched a Manchester United deal to sign for Chelsea.
Sarki, a former Flying Eagles Star and Chelsea player said late former NFF Secretary General, Chief Taiwo Ogunjobi advised Mikel against signing for Manchester United because they planned to send him on loan to Belgium.
In a chat with Omasports, Sarki said the former Super Eagles captain could have starred at Manchester United but was not interested in a loan deal to Royal Antwerp of Belgium. Manchester United wanted to to sign Mikel and then send him on loan to Belgium and they would sign Isaac Promise, only if Mikel agreed to go on loan to Belgium.
"I don't know the relationship between Mr Shittu and Chief Taiwo Ogunjobi who was Mikel's godfather. Ogunjobi told Mikel not to go on loan, he should come back to Jos, if he had gone on loan, Man Utd would have signed Promise. So it's painful I never get to tell Isaac Promise I have no hand in it," Sarki explained.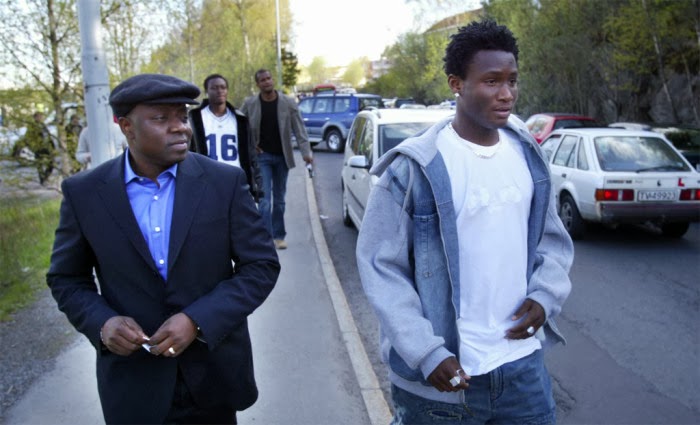 He said former youth international, Isaac Promise, who was his childhood friend was furious with him when Mikel signed for Chelsea. According to him, Promise believed he would have been signed by Manchester United if Mikel signed for Manchester United and agreed to the loan move.
Sarki, exonerating himself, said he never had the opportunity to tell Promise he had no hand in Mikel's move to Chelsea.
"When Mikel signed for Chelsea, Isaac Promise and I never talked till he died, we've been friends since about five years old, he accused me of not making Mikel to sign for Manchester United and that I influenced him to join Chelsea. He'd have been signed by Man Utd if Mikel signed for them too but wasn't because Mikel signed for Chelsea. We had three offers then, Everton, Manchester City and Chelsea. John Shittu advised we sign for Chelsea because they have good youth development system. Had it been I knew I'd have gone to Manchester City because then Shaun Wright-Phillips was the star then, they were looking to recruit a replacement and I could have been the one."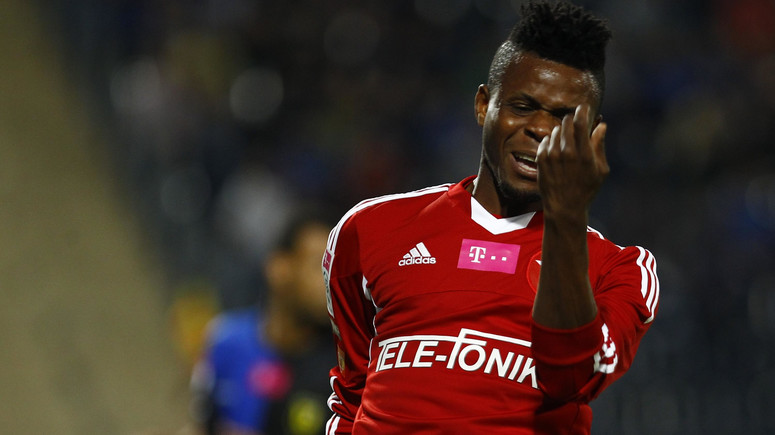 Further explaining the roots of the deal, and what actually played out at the time, Sarki said;
"When we were at Meridian Cup in Egypt, Chelsea was already scouting me, Bala and Chinedu because then Mikel was already with Manchester United, they were already interested in him, they only brought in Isaac Promise as plus.
"When we finished at Meridian Cup, we went for Nations Cup in Swaziland (now Eswatini), they still retained the interest. Then I had offers from Everton, Manchester City and Manchester United. Before World Cup (Finland 2003) we were taken to Manchester for camping because of Mikel, Man Utd gave us their training facility to use, Austin Eguaveon was our coach for Finland.
"We flew directly to Finland from Manchester after camping. We were eliminated early and we returned to Nigeria. I was in Nigeria when I was called by NFA to come to Abuja that I need to fly to Chelsea, Dosu Joseph called me that Chelsea were interested in me, Bala Ezekiel and Chinedu Obasi and that we need to leave. I asked him if he was sure because I don't want anyone to take me to where I don't know. He assured me all was well and told me someone there would receive us in London and that was Mr. Shittu. We met Shittu at the airport, he took us to Chelsea village and we were given apartment at Fulham road."
Explaining how Mikel joined them at Chelsea, Sarki revealed how the former Super Eagles skipper left Manchester Utd for Chelsea before they were all loaned to South Africa.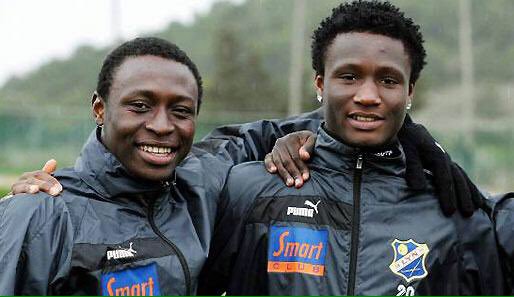 "Mikel joined us later as he was already in Man Utd and he told me he may not sign because they'd loan him to Antwerp and that Ogunjobi has told him not to go on loan. He had returned to Jos at the time but I was told by Gon Williams to tell him to come and sign at Chelsea. I called and explained and the next day he was with us in London.
"We lived there for almost a year, went on holiday and we were then loaned to Ajax Capetown in South Africa. I was roommates with Mikel, Bala and Chinedu were roommates.
Obasi And Bala
"At Chelsea, Mikel was roommates with Chinedu, while I was roommates with Bala. We then went to Ajax Capetown, it was after then we went to Norway (to join Lyn Oslo)."
---
Trending Now
You may also like