---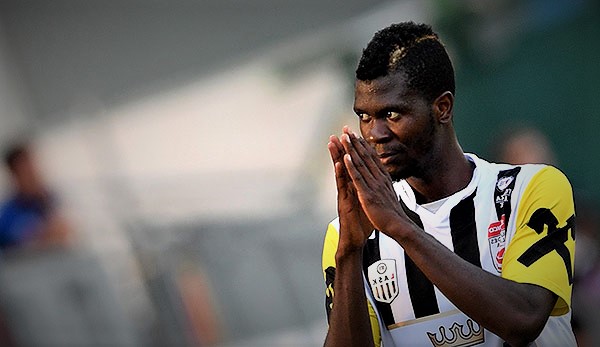 By- Oma Akatugba
Nigeria had just placed second after losing to Switzerland in front of local fans at the 2009 U17 World Cup. While Nigerians were gutted to have missed out on the trophy, the stars for the future were being made for bigger realisations.
It was a tournament that featured current Super Eagles players like Kenneth Omeruo, Ogenyi Onazi and Olanrewaju Kayode, and international stars like Andre Ter Stegen, Neymar, Coutinho and a host of others. There were, of course, many other players who caught the eye at the tournament without having to do a lot and one of them was Yusuf Otubanjo.
For Otubanjo, being a player of the Golden Eaglets that year only meant he needed to achieve more. They were silver medalists in an international tournament and the big contracts were expected to come so they would 'level up'. And they came knocking for him, from Madrid and Monaco.

While his chance to prove himself was hard done by a visa denial by the Spanish authorities for a year, he said he met some of those who inspired him as a footballer, and even some future stars, including Atletico Madrid's Ghanaian international, Thomas Partey.
In a chat with Omasports, Otubanjo gave a detailed breakdown of his career and how it has been all along.
Otubanjo began his story with how he met Partey as a youth player in Atletico Madrid.
"We met in Atletico Madrid at that time, I was playing for the 3rd team while he was with the under 19 . We are good friends.

"I started my professional football life with Atletico Madrid. It was God at work to have the offer.

"My story is a long story but to cut it short, just some months after the 2009 Under 17 FIFA World Cup finished, some agents from Nigeria collaborated with some Ghanaian agencies to bring in scouts from all over Europe. They opened camp in Ghana. I think that was early February 2010 bcos they were scared of Nigeria, so some of us from Nigeria joined them there for the screening.

It was a really good time, we were fresh from the under 17 games and were trying to fight hard to level up.
"To God be the glory, after all the screening, we went back to Nigeria and waited for feedback from the scouts. So a few months later, I was told two teams were interested in having me, Monaco from France and Atletico of Madrid. I was so amazed and my agent and the other agent from Nigeria were so happy.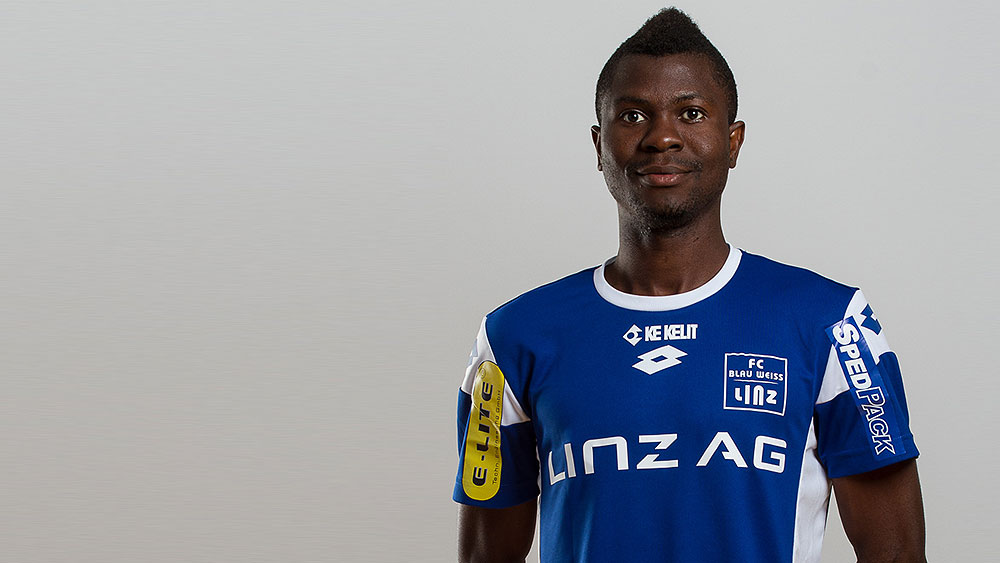 "But to cut it short, you know Nigeria with money, they went for the one who brought in more money for me. You could guess it was Atletico. They offered more money than Monaco. What did I know then? I was just busy awaiting the day to start packing my bags for my life's career.

"The talks went well with Atletico Madrid and they decided to follow up the necessary routine for visa and so on but to my disbelief, I applied for visa throughout the whole of 2010 and all I got were denials.

"Until the team from Madrid decided to take care of all the paperwork, all the contract papers were sent down to me in Nigeria to sign, and later the embassy started calling me to bring my passport, reserve my ticket, and all whatnot

"I guess when it's time to manifest, God works like an air blowing us for free that we can't even explain how it happens. On the 4th of January, 2011 I was granted a visa and on the 11th I landed in Madrid but too bad, I got there late. Instead of playing in the second team for the Segunda division, I joined the third league team. But it was a great experience because we trained with the main team once a month.

"Imagine the first person I met was late Antonio Reyes, and my first picture was with Sergio Aguero.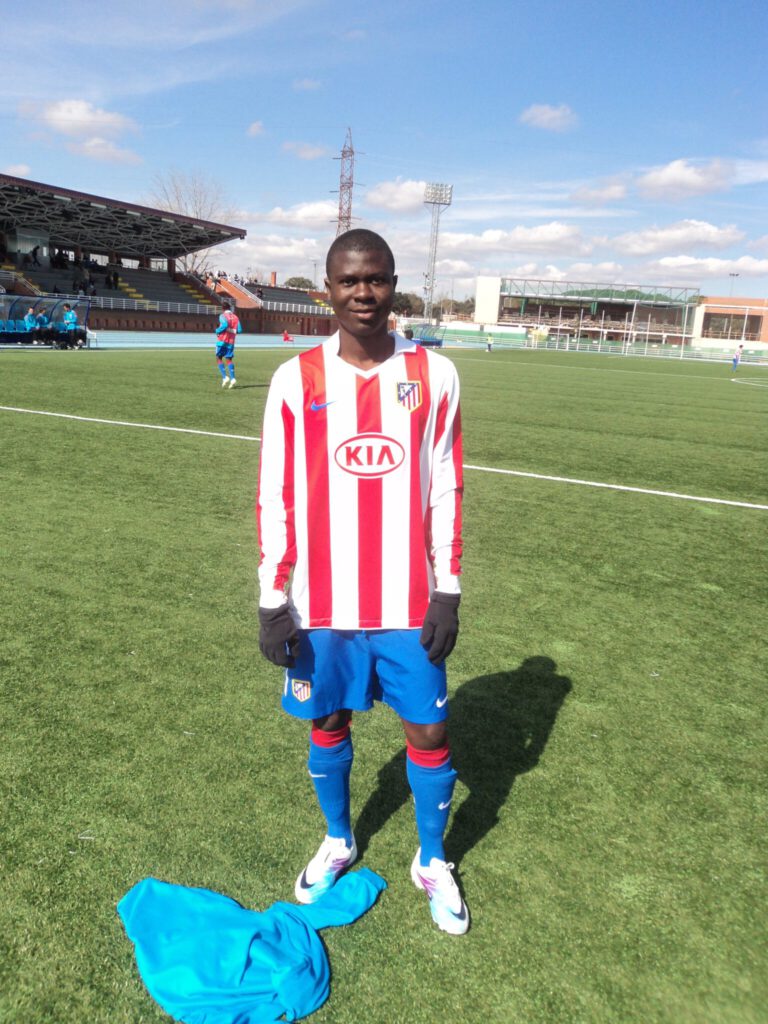 "Imagine the feeling when one trains with people you admire from way back, like De Gea, Aguero, Falcao, Thiago, Diego etc.
"I can never forget that so easily and our blood always pumping like, once we finish training, we will get signed because we train like it's trials against them."

Signing for Atletico – The Right Step?
"Sure, it was a great step in my football career. My representative in Madrid wanted me to sign with them professionally but since I was new to that, I was scared and then we had a change of management in the club and it affected my contract because there was no one to guide or speak for me. But I spent 2 seasons or one year and half-season before they freed me.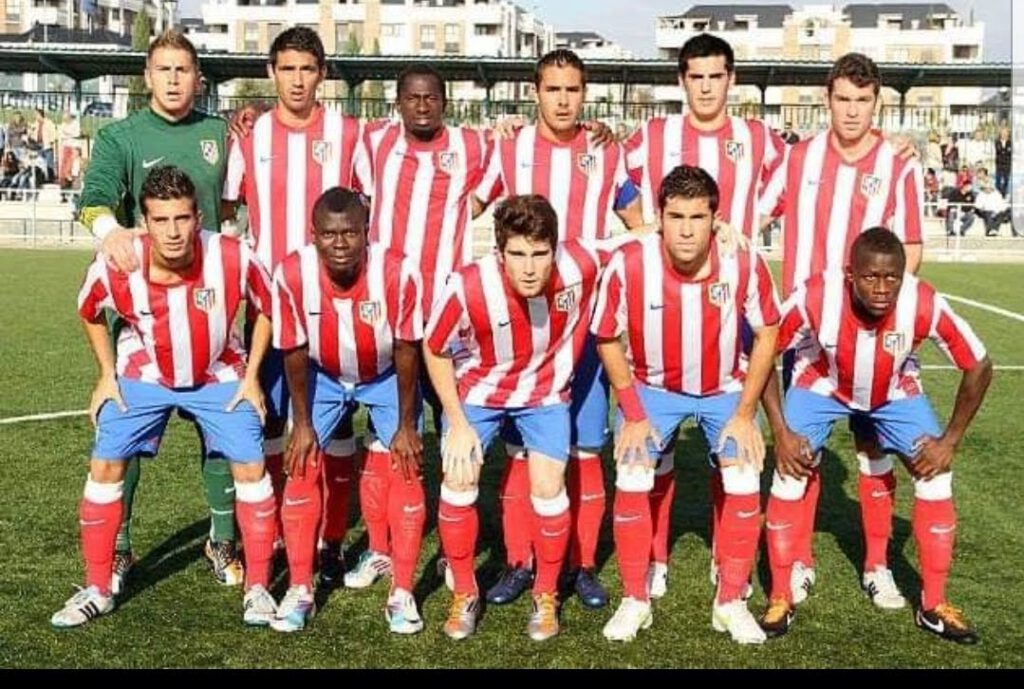 "After that, I went to France to try out at club, Racing De Strasbourg. All the efforts to find a team in France did not yield any positive result. Then I got a call to move to Austria, I reached Austria at Red Bull Salzburg team on November 5th, 2012. I got there late as well and they had almost round-up for winter break
I joined Redbull Salzburg in late 2012 and later, I was on loan to the third team of a team in another city called Linz, who they had a sort of cooperation with. There was a rule that only three foreigners were allowed to play in the league and as a consequence, I didn't have much playing time with the team called Pasching FC Linz, but we managed to win the Austrian cup in 2013 with the team. It was a good moment as well.
"We participated in the Europa league qualification that year. That is a different story on it's own because I did not even dress up for any of the games. It's funny to think about it now but what can I say more. My contract with Salzburg expired and then I had some difficulties in 2014 summer. I had no team and I was registered with AMS just to have some money in the meantime and it was compulsory I attended a German class in order to get to earn my pay. So I was in the class for 3 months and one of my friend who is now my manager told me to go train with a team called Blau Weiss Linz that he can speak with the coaches. I needed a job at that time because of my residence card and luckily for me, the team gave me a chance to train with them by early September of 2014 I guess.

They decided to sign me for winter but I got a pre-contract so I can renew my residence. I was the happiest person on earth again after all the struggle that year. I joined the team fully in winter 2015 with six months and options of a year contract in favour of the team.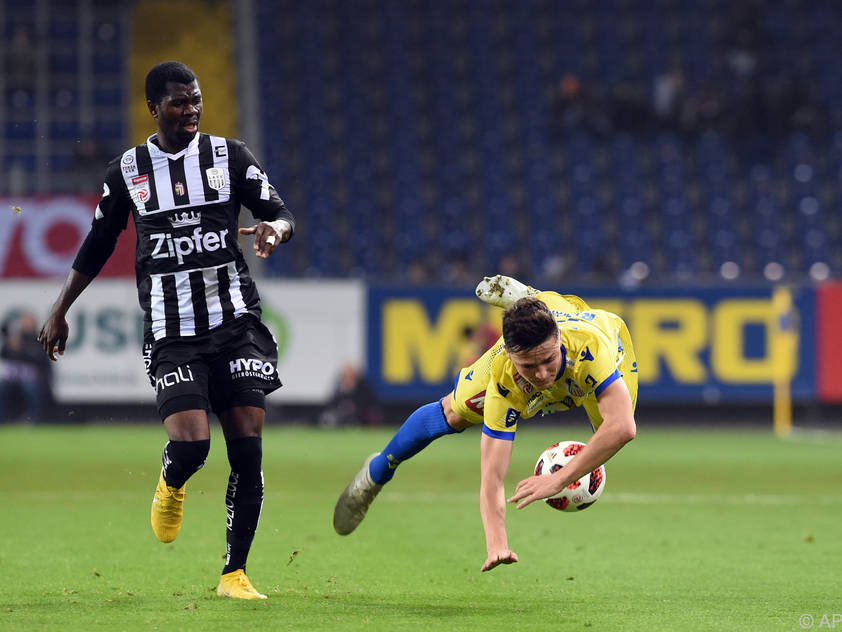 "Just like a welcome back of my life. In just pre-season games that year, I scored 15 goals which equalled all the goals their main striker scored in the entire season. I don't have to say that but life is sometimes funny. We started the season and I ended up scoring 28goals in 30 games or so.
Winning the regional Liga for my team in 2015/2016 was a memory you can't ignore in my career.

"I was so happy to take the team from 3rd league to the second league of Austria. It's holiday time, 2016 summer, I tried out at with 2 to 3 sides of the first top league in the country.

"The coaches of all the teams were impressed but what happened to signing me? I never heard from any of them all like there was something wrong somewhere.
"I Got married in June 2016 and then received an offer from my manager that a team from Slovakia, Msk Zilina was interested and ready to sign me. I rushed back to Austria and got set for Slovakia. The journey of my top life football begins again with Msk Zilina. Zilina was a great choice for me, the begining of the season was so amazing. I scored in every game until an injury kicked in.

"I was out for a while but back again and we kicked the team to champions in just a season and made a record for the team. We won the league that the club last won five years before. Too much juice and too much sauce (laughs).

"We became champions of Slovakia and I was ready for my first ever Champions League qualifications in 2017. We lost in the second round of the Playoffs against FC Copenhagen, Denmark. Lost 1 -3 at home and lost 1-2 away.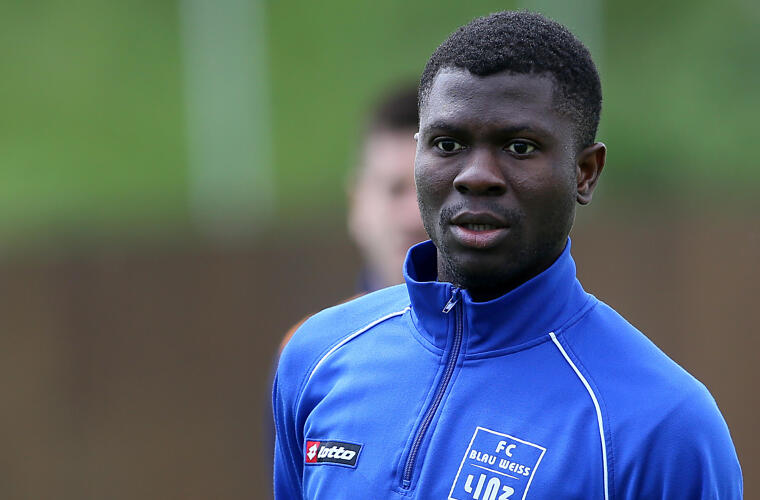 "I was soon loaned by Zilina after some issues and I went to Altach FC in Austria for 6 months. From there, I went to Lask FC because I didn't want to go back to Zilina. So I joined LASK in the summer of 2018 on a 3-year contract. The first season and a half were not too bad, till we changed coach last year summer, and playing time became hard to come by. It was a bad that i hardly made the bench for the coach. So I decided to go on loan this winter. I'm now with Ararat FC in Armenia on loan till summer 2020.
Life is a journey and while on this journey, you are going to encounter so many rough patch like Nigerian roads (laughs) but you have to keep going with your head help up high. I am happy that I still have the chance to write my story and make the best out of my career. I thank God for everything and my wife who has been a super pillar for me in all the struggle so far.
---
Trending Now