---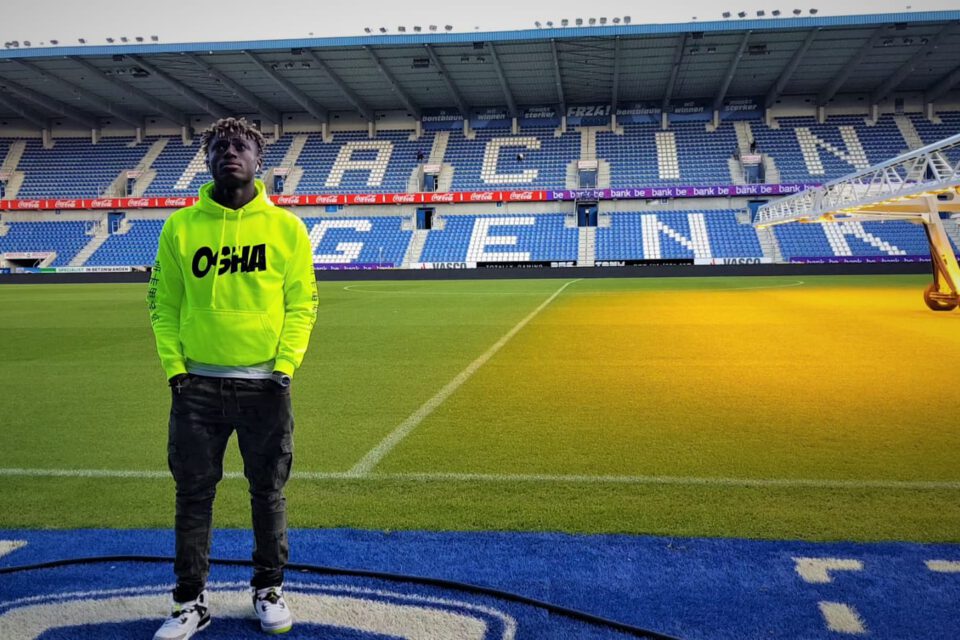 By: Oma Akatugba From Genk, Belgium
It was a rare opportunity to get three Africans on a go. When the KRC Genk media team reached out to me, I couldn't say no, as it is what I've long craved.
After spending hours on the road, I alongside Babatunde OJB beat Genk's 11:45 a.m appointed time by 15 minutes. I met the team having a light training session for recovery, as they had played in the Champions League two days before the interview.
Shortly, Nigerian striker, Stephen Odey walked up to me, exchanged pleasantries and headed for the shower. He had his breakfast afterwards, and we settled for business of the day.
Odey, a Super Eagles striker and former MFM man, in this interview with me, revealed how much he loves the European life.
The young attacker scored a well taken goal against Liverpool in the Champions League and said, that was the biggest moment of his career so far.
In this chat with me, he speaks about moving to Europe, the difference between the Nigerian league and European football, growing up and the Super Eagles.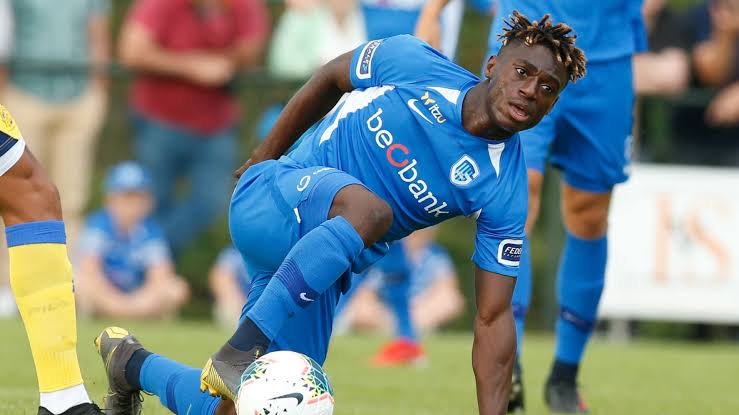 Moving To Europe
"The biggest thing for me is moving to where I could showcase my talent for the world to see. "I'm happy to be playing in Europe because it is the dream of every player in Nigeria- to play in Europe. But it is not as easy as most people back home think and if you ask me, I would say playing in Nigeria is easier than playing here. Before you leave Nigeria, you don't know the extent of what you'll be doing but playing in Europe, you know you have to train more, you have to give more. In Nigeria after a game, you can go have fun but in Europe it is different. On match day, you train, on rest days, you train too. You have to put in the work because others want to take your place. "The management is not the best yet in Nigeria but I believe the league will be one of the best in the world in years to come if they keep improving.
What Europe has taught him

"Since I've moved to Europe, I've learnt that it is key to be yourself. Be confident in yourself. Even if you have confidence at times, coming here alone with nobody at a young age was difficult. Nobody tells you what to do. You are here alone. Only you and your God (laughter) Nobody tells you what you have to do because you are a professional and must know whAT TO DO You wake early, get what to eat. Be on time for training and more. In Nigeria, after training, you go home and your mum or sister has prepared food for you. But in Europe, you are all by yourself. I'm more independent in Europe."
Agege Bomber Is Not A Hero Yet
Known as the 'Agege Bomber' by his fans, Odey said he is not a hero in his home yet, as he keeps working hard.
"I'm not a hero in Agege yet. I'm just aspiring to be one of the best in Africa and in the world as well. The game just started for me.
"I don't watch a lot of people in the stadium. I've seen lot of inspiring players, my mum was just an inspirational figure in my life, alongside my brothers. I just want to make them proud. We are 5 and I'm the fourth.
Biggest Supporter
"My mum has always been the biggest supporter. My dad and brother didn't want me to play football."
"In school during the Principal Cup, my brother will be in school so he can ensure I don't play.
"But the Principal soon saw me and asked me to start marking attendance before I am allowed to play. I joined the school team, became the captain, and I was the top scorer and Most Valuable Player at the Principals Cup. It was where MFM's coach saw and invited me. That's how it all started."
Scoring Against Liverpool
"It's just about the utilisation of chances. When I'm given the opportunity, I can score anywhere.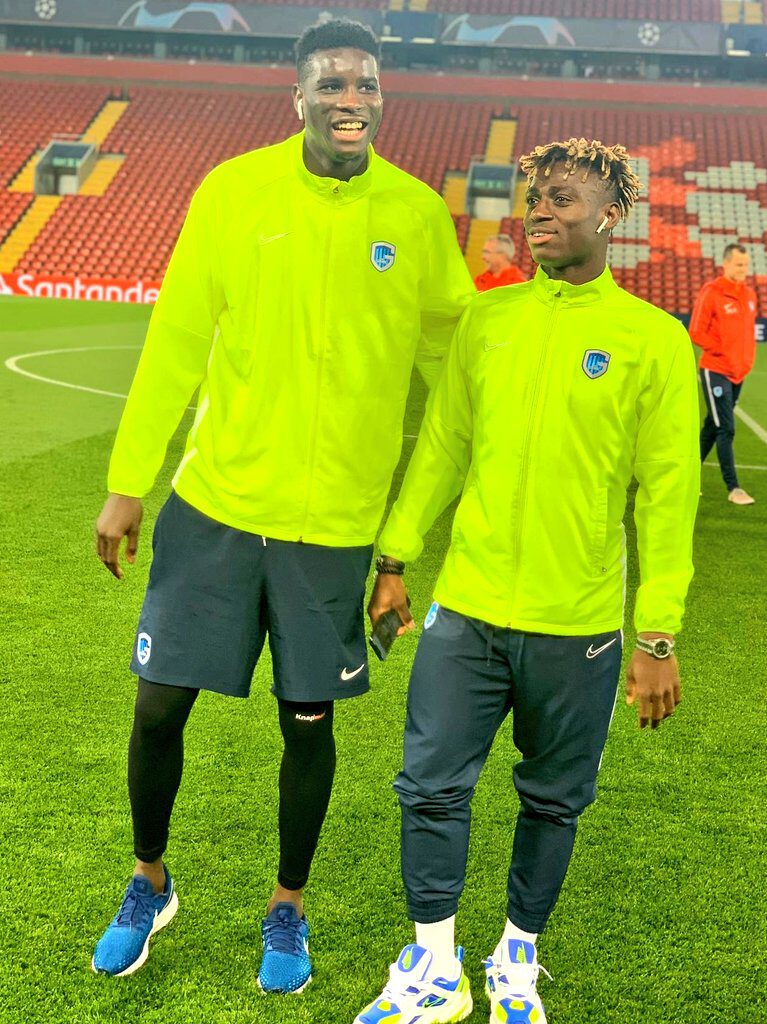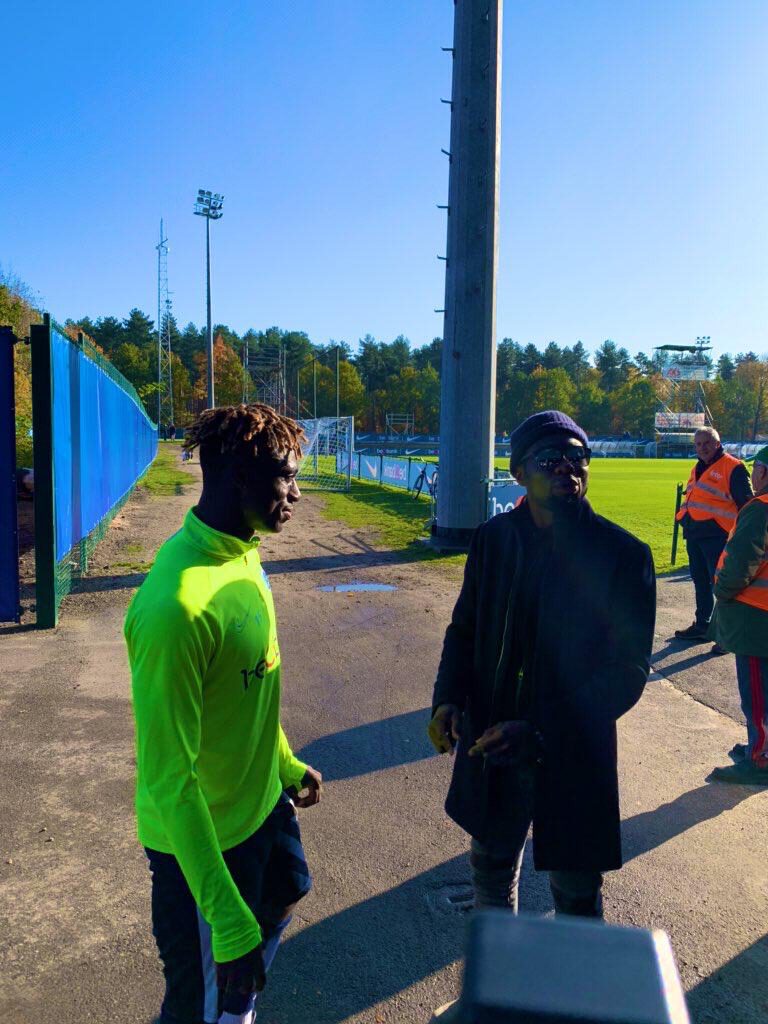 Scoring against Liverpool was a dream come true. I remembered how Liverpool drew from 3-0 down against AC Milan in 2005, and their big stars – Van Dijk, Allison. When I scored, I wanted to jubilate but I felt, we are still 4 goals down. It is a personal achievement. A very good feeling and I was so happy. "I have a big brother that is a Liverpool fan. I told him before the game that if it's 5 minutes I play, I'll score and he didn't believe. I told him. And after the game, he sent me messages because he couldn't call as he lost his voice as a result of excitement over the goal I scored. I won a bet against him but he was very happy despite being a Liverpool fan, It was a dream come true."
"I have a big brother that is a Liverpool fan. I told him before the game that if it's 5 minutes I play, I'll score and he didn't believe. I told him. It was a dream come true."
What Does Odey Do When He's Not Playing Football?
"I listen to music a lot, watch movies, highlights and I'm always on my phone. "I love Wizkid, then Davido and Burna Boy and then the next is 2face. "On social media, I follow only people I know but most times I don't care, I just follow people."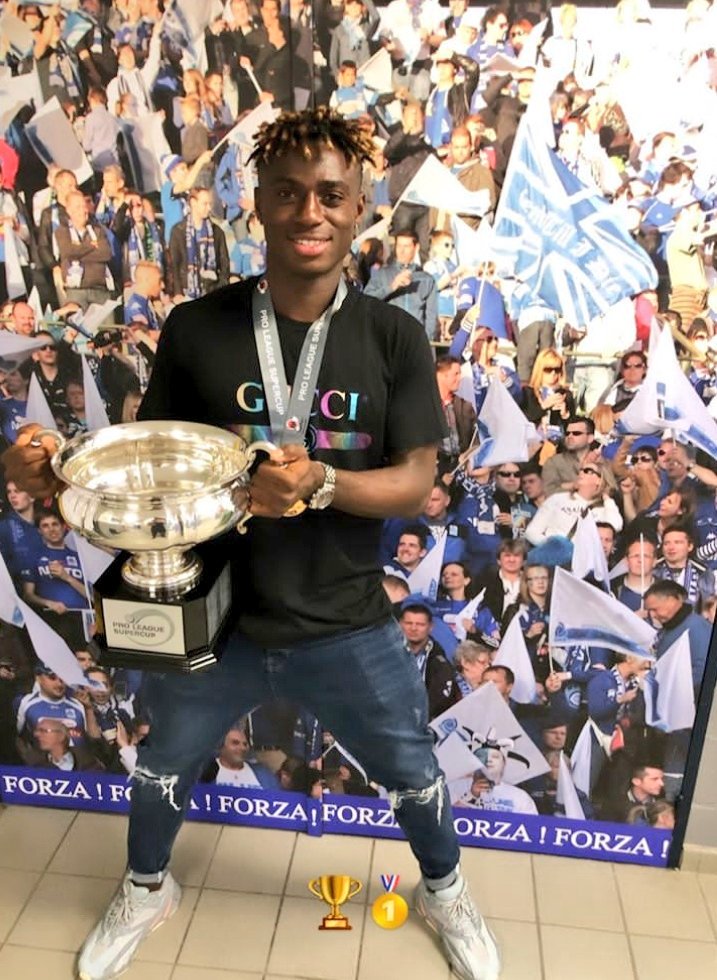 Playing For The Super Eagles"Being in the Super Eagles was a great feeling. Playing alongside Iwobi and Wilfred Ndidi was a great feeling. I felt good and it was unbelievable to be chosen amongst 23 players in a country of 188 million people."
Odey also revealed he is learning to speak foreign languages and is doing his best. He started learning German while playing for FC Zurich in Switzerland, The German-speaking part of the multi Lingua European country and can speak a bit of the language.
---
Trending Now
You may also like